Read the Latest Articles from Vlamis
Get our latest thoughts on the world of analytics – everything from architecture and integration to data visualization and machine learning. For in-depth discussions on real-world applications of Oracle solutions, see our Case Studies.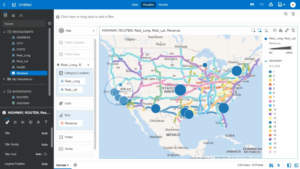 Oracle Analytics just keeps getting better! OA added a host of new features in late 2020 and early 2021. No single article could do them all justice, so this blog will provide a high-level review
Want to Receive Updates from Vlamis?
Sign up for our newsletter.