Read the Latest Articles from Vlamis
Get our latest thoughts on the world of analytics – everything from architecture and integration to data visualization and machine learning. For in-depth discussions on real-world applications of Oracle solutions, see our Case Studies.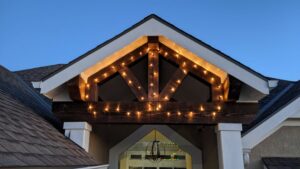 I have always enjoyed decorating my home with Christmas lights. I think I enjoy the planning process even more than actually stringing the lights. I recently moved into a new house with a truss over
Want to Receive Updates from Vlamis?
Sign up for our newsletter.