Our Expertise is Unmatched
Data Architecture and Analytics Made Easy
For more than 25 years, across hundreds of successful implementations, Vlamis Software Solutions has been integrating Oracle's business analytics solutions for many of America's leading organizations. We are Oracle ACEs, respected authors, and sought-after speakers at conferences. We wrote the book on data visualization – literally! We understand your business needs. Using cutting-edge Oracle technology and our proven process, we transform your data into a valuable asset that drives decision-making and performance.
We transform our clients into data-driven organizations. By identifying, transforming, organizing and visualizing the right data, optimized for analytics, we enable leaders, strategists, and analysts to improve their company's efficiency, growth, and bottom line.
What Our Clients Say About Us
Don't just take our word for it — hear from some of our clients
Vlamis helped us formulate a strategy for our entire data warehouse initiative. They adjusted to our needs and changing timeline and delivered a fantastic analytics system based on Oracle Autonomous Data Warehouse and Oracle Analytics Cloud. This system differentiates our loyalty processing system from our competitors.
Vlamis has been instrumental in helping us formulate our analytics strategy and implement Oracle tools to quickly provide impactful data visualizations and analysis to the business. Vlamis takes a true partnership approach to understand our needs and is flexible to our changing priorities. This partnership has allowed us to rapidly adopt industry leading technologies such as Oracle Autonomous Data Warehouse and Oracle Analytics Cloud and focus effort on analytics delivery.
We have been using business intelligence systems that Vlamis installed for over a decade. When it came time to migrate to the Oracle cloud, we knew we could rely on Vlamis to migrate our data using Oracle Data Integrator to a new Autonomous Data Warehouse, with our OBIEE dashboards in Oracle Analytics Cloud. Now we truly have a world-class BI system in the cloud.
We first worked with Vlamis in 2003 to re-architect the front end of an analytics system we built in-house. Since then, Vlamis has been an integral member of our team, working with us on multiple projects over many years. We rely on their expertise and enjoy working with them. They follow through on what they say they will do.
The training on OAC that Vlamis delivered was just what we needed. Before the training, they met with me to understand my team and our training needs. I felt it made the training better as they called out discussions from our earlier meeting. Their team is not like any training company I have worked with. In the Business Intelligence space they are the ones to go to.
Vlamis Software Solutions has provided us with critical applicable knowledge that will help Certegy Payment Solutions by mentoring us in how to effectively use the OAC platform. Vlamis transformed the way we use OAC by creating subject areas for our visualizations, improving performance greatly and allowing us to reuse data in multiple projects to better serve our customers' reporting needs, and more importantly help more people make successful payments, while weeding out those trying to defraud our merchants.
Vlamis has provided expert guidance in a proactive manner. Their team does a great job of speculating with accuracy, including transparency of unknowns and potentially challenging areas down the road. Their ability to explain and demonstrate in practical terms is quite refreshing. Their knowledge and experience across all facets of the project allowed them to quickly adapt to our environment and get started without delay. Every question was answered promptly and with a good explanation. They were always available via chat, email, or phone.
Collaborating with Vlamis Software Solutions was critical to the success of Bowie State's strategic objective to build a "Bulldog Datahouse".  The Vlamis team provided the ADW and OAC expertise on all facets of the project from database design to dimensional modeling and schema design to visualizations and training.  Throughout the project, Vlamis has been a valued partner who listened, guided, and accomplished each phase successfully.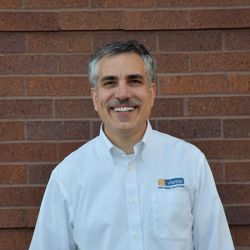 Dan Vlamis has been working with analytics technology (and its predecessors) for over three decades and has led hundreds of BI projects with many of America's leading corporations. Recognized as an Oracle ACE Director, Dan is also a passionate and dynamic speaker in demand at major Oracle conferences and events.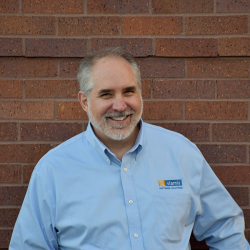 VP and Analytics Strategist
An Oracle ACE and expert in the visualization of data and the design of business analytics strategies, Tim combines a strong background in the application of business analytics and data mining with extensive experience in business modeling and valuation analysis.
Contact us to explore your options in a free consultation.