Learn more about some of the solutions we have provided to a variety of organizations. For more information or to find out how Vlamis can fully realize the power of your organization's data, contact us today.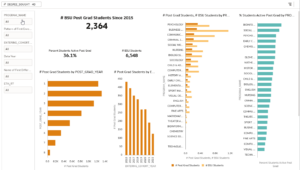 Bowie State University (https://www.bowiestate.edu/) is the oldest HBCU in Maryland and part of the University System of Maryland. With an enrollment of over 6,300 students and offering 28 undergraduate, 20 Master's, and 3 doctoral programs, Bowie State generates and collects a wide variety of student data, from enrollment to retention to graduation and beyond.
Read More »
Want to Receive Updates from Vlamis?
Sign up for our newsletter.