Learn more about some of the solutions we have provided to a variety of organizations. For more information or to find out how Vlamis can fully realize the power of your organization's data, contact us today.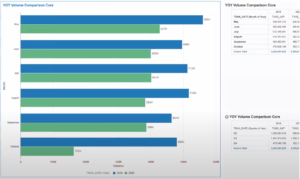 Certegy Payment Solutions is a leading provider of retail check verification and Automated Clearing House (ACH) payment solutions, serving a client base of over 4,000 national and regional retailers with over 300,000 locations. Its services include risk management and return check warranty. Using its proprietary data science and risk analytics tools, Certegy helps customers reduce risk and combat fraud.
Read More »
Want to Receive Updates from Vlamis?
Sign up for our newsletter.