We understand the challenges you face.
Your organization needs effective analytics to become data-driven. We can help you cut through the layers of complex enterprise systems to reveal situational and evidence-based insights.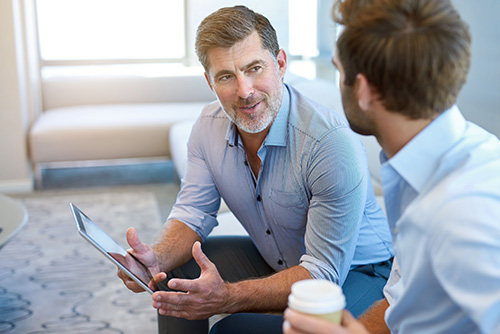 Leadership Informed By Data
We understand the tough decisions C-Suite leaders have to make. Leveraging data-driven insights to guide your decisions can improve your organization's results. Lead by example with our C-Suite analytics solutions.
Align Decision-Making Across the Enterprise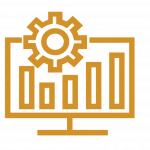 Strategic planning works when good data leads the way. Well-designed key performance indicators rationalize decision making. Common dashboards and visualizations across the enterprise minimize conflict and enable organizational cohesion. It's amazing what can be accomplished when everybody uses the same playbook.
Improve Business Performance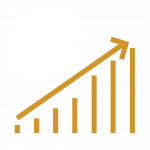 With thoughtfully-architected data delivered by cutting-edge technology, you can improve your organization's efficiency, growth, and bottom line. Consistent delivery of well-designed metrics enable you to drive towards common goals.
Leverage Machine Learning Insights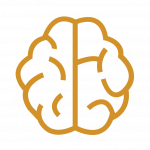 Machine learning models can take you beyond business intelligence to advanced, predictive analytics. Moving the algorithms to the data and processing it where it resides ensures scalability, performance, and security.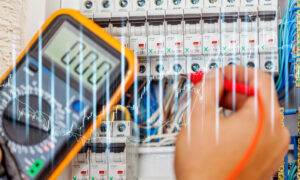 Rosendin had recently begun migrating from Oracle Business Intelligence (OBIEE) 11.1.1.7 to OAC and had high expectations for their new system but were finding it difficult to get timely, quality results from it. At Oracle's suggestion, they reached out to Vlamis and we identified root problems with the way OAC was being implemented. By taking a different approach to the implementation and capitalizing on OAC's Data Visualization interface, we were able to demonstrate the true value of OAC to them.
Read More »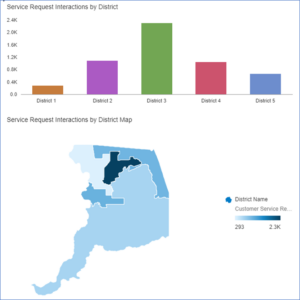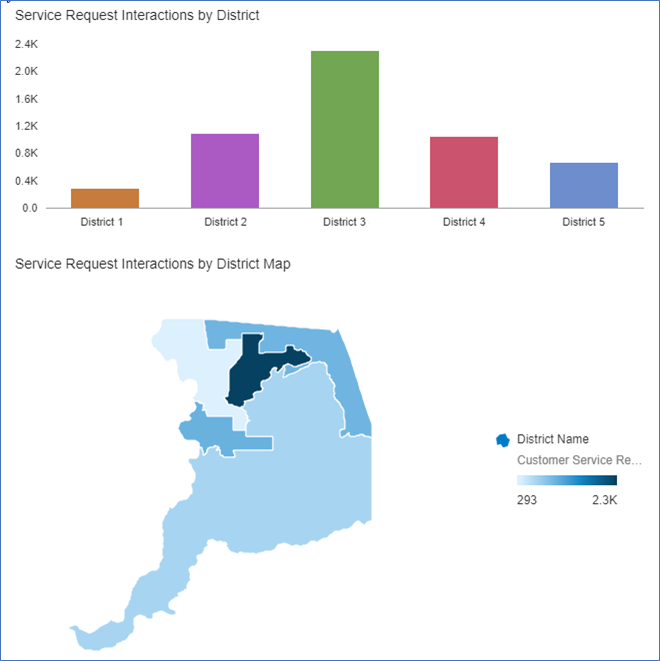 Sacramento County, centrally located in the state of California, provides a 311 Connect service to help with non-emergency issues for residents in unincorporated parts of the county. The service requests result in mountains of data to report and analyze – including a Monthly Customer Service Report that Sacramento County wanted to redo using Oracle Analytics Cloud (OAC).
Read More »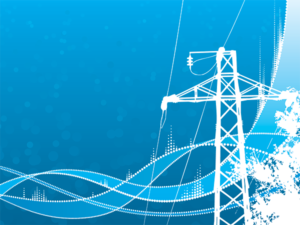 A generation and transmission electric utility serving member-owned co-ops in Kentucky wanted to capitalize on the investment in their existing data warehouse and OBIEE dashboards, reports, and customizations, while being able to explore data in new ways using the ad-hoc and Data Visualization (DV) capabilities in the Oracle Analytics Server (OAS) platform.
Read More »
Whether you are making high-stakes decisions or ensuring that daily operations align with your organization's strategic goals, you need analytics you can count on. At Vlamis Software Solutions, we understand those needs. As analytics experts, we can give you dashboards and visualizations that reveal trends and relationships, common metrics that align decision-making across the enterprise, consistent data governed by sound principles, and strategic insights driven by machine learning algorithms. Put our expertise to work for you!
Latest Articles for the C-Suite

Here I am in Cleveland, Ohio surrounded by more than a thousand professionals from the world of higher education who are PASSIONATE about analytics. This is the world of universities and colleges and those who
Read More »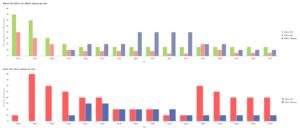 Join us on January 25, 2023 at 1:00 PM CT for a webinar on Upgrading from Oracle Business Intelligence Enterprise Edition (OBIEE) to Oracle Analytics. Have you heard about the new Oracle Analytics platform, but
Read More »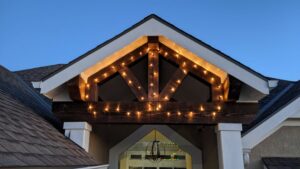 I have always enjoyed decorating my home with Christmas lights. I think I enjoy the planning process even more than actually stringing the lights. I recently moved into a new house with a truss over
Read More »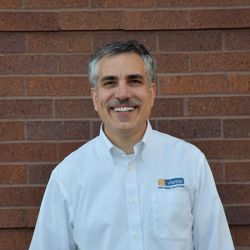 Dan Vlamis has been working with analytics technology (and its predecessors) for over three decades and has led hundreds of BI projects with many of America's leading corporations. Recognized as an Oracle ACE Director, Dan is also a passionate and dynamic speaker in demand at major Oracle conferences and events.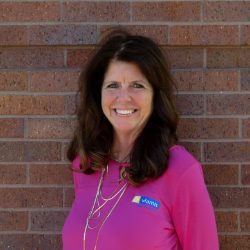 VP of Consulting Services
Cathye Pendley leads the consulting and resourcing efforts at Vlamis, matching client needs with our consultants' expertise. As an expert in project management and a certified Scrum Master, Cathye brings more than 28 years of experience implementing analytics systems with an emphasis on Oracle technologies.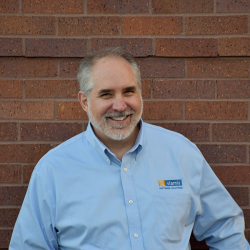 VP and Analytics Strategist
An Oracle ACE Director and expert in the visualization of data and the design of business analytics strategies, Tim combines a strong background in the application of business analytics and data mining with extensive experience in business modeling and valuation analysis.
Ready to put your data to work?
Contact us to discuss next steps.