We understand the challenges you face.
Your organization needs effective analytics to become data-driven. We can help you cut through the layers of complex enterprise systems to reveal situational and evidence-based insights.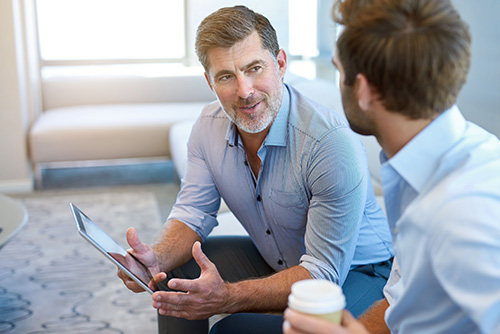 Leadership Informed By Data
We understand the tough decisions C-Suite leaders have to make. Leveraging data-driven insights to guide your decisions can improve your organization's results. Lead by example with our C-Suite analytics solutions.
Align Decision-Making Across the Enterprise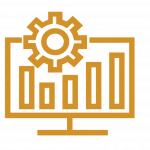 Strategic planning works when good data leads the way. Well-designed key performance indicators rationalize decision making. Common dashboards and visualizations across the enterprise minimize conflict and enable organizational cohesion. It's amazing what can be accomplished when everybody uses the same playbook.
Improve Business Performance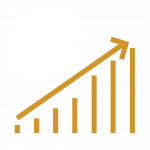 With thoughtfully-architected data delivered by cutting-edge technology, you can improve your organization's efficiency, growth, and bottom line. Consistent delivery of well-designed metrics enable you to drive towards common goals.
Leverage Machine Learning Insights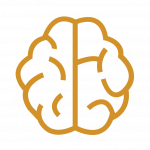 Machine learning models can take you beyond business intelligence to advanced, predictive analytics. Moving the algorithms to the data and processing it where it resides ensures scalability, performance, and security.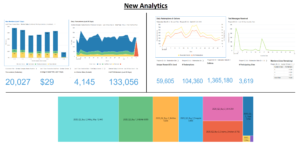 Drop Tank manages gas station loyalty technologies and programs for a large network of retail sites across the US. They process millions of loyalty transactions each year for millions of loyalty program members across thousands of independent gas stations (4,000+).
Read More »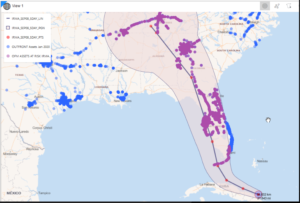 OUTFRONT Media, one of the largest outdoor advertising and media firms in the United States, is transforming their enterprise through analytics with a relatively small team by embracing and leveraging the advanced capabilities of Oracle Analytics and Oracle Autonomous Data Warehouse (ADW) Cloud.
Read More »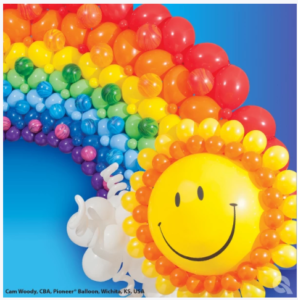 Pioneer Balloon Company is a manufacturer of latex and foil party balloons headquartered in Wichita, KS. Since their founding in 1917, Pioneer has grown into an international company with a passion for sharing the magic and wonder of balloons across the globe.
Read More »
Whether you are making high-stakes decisions or ensuring that daily operations align with your organization's strategic goals, you need analytics you can count on. At Vlamis Software Solutions, we understand those needs. As analytics experts, we can give you dashboards and visualizations that reveal trends and relationships, common metrics that align decision-making across the enterprise, consistent data governed by sound principles, and strategic insights driven by machine learning algorithms. Put our expertise to work for you!
Latest Articles for the C-Suite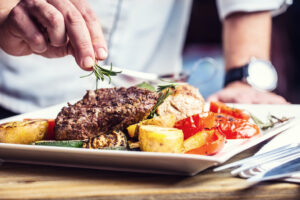 We hear the same frustrations over and over again from our clients regarding their legacy Business Intelligence and Analytics systems: We're swimming in data, but everyone has their own opinion on what's important. Most users
Read More »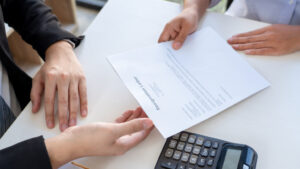 Everyone knows that change is the only constant in life. People will inevitably come and go from your analytics team. You cannot prevent it – but you can prepare for it so that personnel transitions
Read More »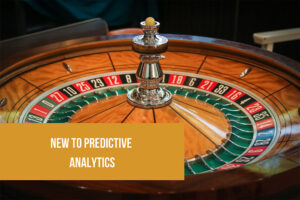 Advanced Analytics Projects Are Atypical Successful projects using data mining algorithms often have returns that are well above normal business Returns on Investment. 200%, 500% or even 1000%+ ROIs are not unheard of. So why
Read More »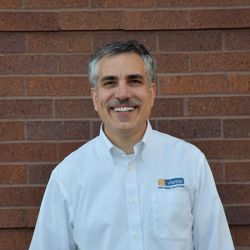 Dan Vlamis has been working with analytics technology (and its predecessors) for over three decades and has led hundreds of BI projects with many of America's leading corporations. Recognized as an Oracle ACE Director, Dan is also a passionate and dynamic speaker in demand at major Oracle conferences and events.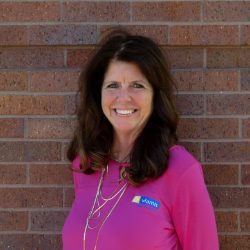 VP of Consulting Services
Cathye Pendley leads the consulting and resourcing efforts at Vlamis, matching client needs with our consultants' expertise. As an expert in project management and a certified Scrum Master, Cathye brings more than 28 years of experience implementing analytics systems with an emphasis on Oracle technologies.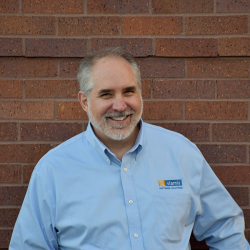 VP and Analytics Strategist
An Oracle ACE Director and expert in the visualization of data and the design of business analytics strategies, Tim combines a strong background in the application of business analytics and data mining with extensive experience in business modeling and valuation analysis.
Ready to put your data to work?
Contact us to discuss next steps.