Read the Latest Articles from Vlamis
Get our latest thoughts on the world of analytics – everything from architecture and integration to data visualization and machine learning. For in-depth discussions on real-world applications of Oracle solutions, see our Case Studies.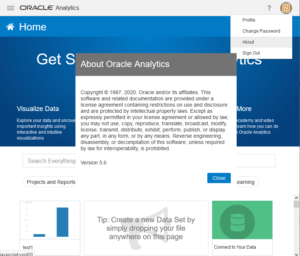 In case you haven't heard, OAC version 5.6 is now available. OAC instances will be upgraded over the next few weeks. Oh…you don't know what version you're on? I kept forgetting where it is, so
Want to Receive Updates from Vlamis?
Sign up for our newsletter.