O'Reilly Live Online Training
Enterprise Data Visualization
Executive Dashboards and Managerial Displays Live Online Training with Dan Vlamis and Tim Vlamis
Next Class Date - To Be Scheduled
Evidence-based decision making depends on the objective presentation of data. Business intelligence dashboards and analytics systems require visualizations that are grounded in cognitive science and guided by skilled practitioners. You'll learn not only when to use which visualizations, but also which common mistakes to avoid. You'll get key frameworks to determine how much effort and time to invest in different dashboards and how to balance analytic depth and quick-read insights. You'll learn how to quickly spot effective designs and replace splash with class. If you've ever wondered how many drop-down menus to use or what's the best way to show multi-dimensional insights or how to logically organize and link multiple dashboard pages, join this session packed with practical information and real-world exercises designed to solidify your understanding.
Data Visualization is not about entertaining people with graphs or about data science algorithms. It is about communicating data as accurately, objectively, and consistently as we can.

The principles and best practices for designing effective dashboards for enterprise settings are shared across software platforms and interfaces. This class is not about how to use a particular data visualization tool, but rather about how to design highly effective displays and interfaces that can be executed using many different systems.
Modeling Complex Enterprise Data
Constructs and Strategies for Developing Analytic Insights with Dan Vlamis and Tim Vlamis
Next Class Date - To Be Scheduled
This course covers the frameworks, best practices, and techniques for collecting, organizing, and modeling complex enterprise data. Most corporations and large organizations are sitting on a mountain of incredibly valuable internal data. This data is unique to their organization and holds the keys to increased performance and future development, but they find it very hard to actually use their data. Here we discuss practical, real-world solutions for getting enterprise data in a state where it can easily support decision making and be used for developing analytic insights. We cover traditional topics like star schema design, aggregation and partitioning strategies, data replication, conformed dimensions and transactional data transformations, as well as more modern topics like modeling data for machine learning processing, working with streamed data, and leveraging data fabric/orchestration/virtualization technologies. We address concerns like security, auditability, validation and quality, and master data management. You'll also learn about data monetization and see data equity frameworks that help provide a strong understanding and justification for the valuation of data within an enterprise.
Oracle Analytics for Enterprise Data Solutions
Developing Enterprise-Scale Analytics Systems Using Oracle Analytics and Oracle Autonomous Database with Dan Vlamis and Tim Vlamis
Next Class Date - To Be Scheduled
Oracle has a huge footprint in the world of large enterprise computing and offers the opportunity to build large, enterprise analytics systems that operate at enormous scale. This course covers how to combine Oracle Analytics Cloud (OAC) with Oracle Autonomous Database in a seamless, enterprise-scale analytics system. You learn best practices for world-class visual analytics in interactive dashboards and mobile systems. Self-service data mashups, modeling, and enrichments capabilities are empowering data analysts to deliver insights and decision support analytics without writing any code. You learn how to best leverage OAC's built-in machine learning capabilities and which algorithms and ML models are best left to the number-crunching power of Autonomous Data Warehouse (ADW). You learn how to integrate powerful geo-spatial analytics and produce multi-layered map views featuring location-based analytics.
With decades of experience working with many of Oracle's largest and most important customers, Oracle ACE Directors Dan and Tim Vlamis share their practical insights and world-class frameworks and methodologies in dimensional modeling and analytic warehousing, data visualization, geo-spatial analytics, machine learning and predictive analytics.
Enterprise Analytic Warehousing
Data Warehouse Architecture and Strategy Designed for Analytics with Dan Vlamis and Tim Vlamis
Next Class Date - To Be Scheduled
This course will guide participants through the evolving world of data management for the purposes of providing and supporting analytics and analytical processing. You'll learn frameworks, concepts, and techniques that will enable you to evaluate the strengths and weaknesses of different architectures, strategies, and solutions. We will both praise and critique concepts like lambda architectures, Kafka-based data fabrics, traditional data warehousing, and big data solutions. The course will cover the development of logical structures, relationships, and hierarchies, both discovered and assigned. Unlike in traditional data warehousing, you'll learn about the advantages of creating distinctions between processing/query engines and storage layers and determining strategies for data capture and use. Having implemented analytics and data warehouse systems for many of America's largest corporations and organizations for more than 30 years, Dan and Tim will share their experience and lessons learned.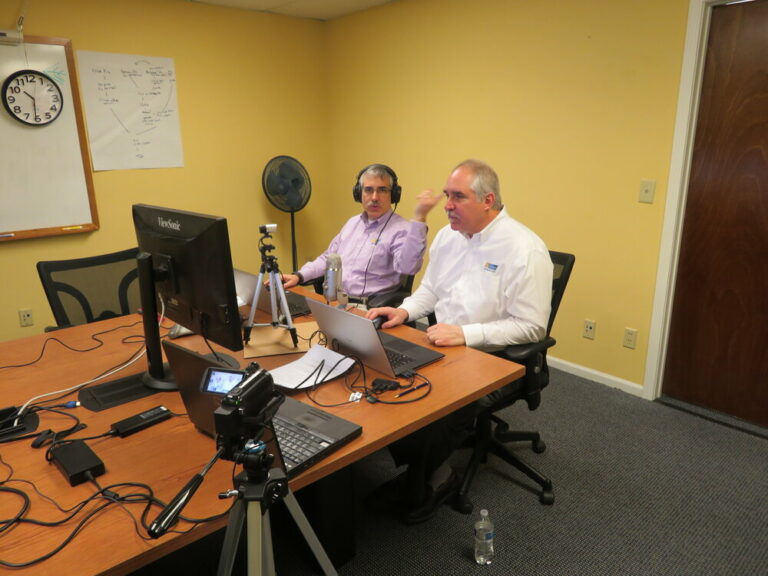 We are told that Oracle employees have free access to O'Reilly courses. Here is the information we understand: Go to https://www.oreilly.com/member/login, type your Oracle email address into the email field, then click in the password field. O'Reilly's login page should detect your @oracle.com address is associated with Oracle's SSO, and remove the password field. Then you can click "Sign in with Single Sign On" and get redirected to Oracle's SSO landing page (or get logged in, if you're already logged in on that browser).
Let's discuss your options
Contact us to discuss next steps.